Metric Web Design Inc. offers competitive, attractive and effective design and management for your Online Storefront/eCommerce Shop. Just like our custom Pro Business Websites, we completely work with you on every step of updating your old eCommerce Site or creating an all-new Company Brand Identity and Website from the ground up.
We have years of experience setting up visually catching Online Stores with the appropriate Shipping/Cart Integrations and creating Inventories and Database Solutions for/of your Products. So whether you want to ship your products with Canada Post, Purolator or accept Visa, Paypal or any combination — it's seamless and built-into your Website.
Take the work out of managing your Web Shop with Metric Web Design Inc.
We take specialized care with our eCommerce Projects, learning about your products and understanding you are a major component of creating a good eCommerce Store with relevant, knowledgable Content such as Product Descriptions and it gives us the ability to add personality and uniqueness to every facet of your project and thus, into the end result and more importantly:
Consistent Updates & Marketing
When you work with a Professional Web Agency like Metric Web Design Inc. we give you consistent results and technical support on a
personal level — always looking to do the most efficient, dual-purpose solutions and fulfilling growth in the big picture.
Our edge against the competition is our all in-house Team of passionate individuals — we have a widely diverse set of skills and can create not only a Website/Store for you, but take you through every step of Branding, Printing & Marketing. Our Web Design skills allow us to bring all of this together to create a consistent Online Brand Identity.
---
But Why Not Shopify?
There are quite a few good reasons you shouldn't use a Shopify Storefront if you are a larger business or wanting to be more professional. (We don't mind Shopify Sites.)
Major Points:
Your SEO/Marketing efforts are Diminished/Restrained —
Shopify sites have portions of their "Link-Juice" traffic rankings on Google ranking Shopify, not YOU.
Lack Of Support —
Shopify doesn't do a lot of things for you an actual Web Agency can, they also can't answer Advanced Questions or figure out Custom Solutions.
Monthly Fees, Monthly Fees —
Shopify loves Monthly Fees, multiple Monthly Fees from your Storefront itself to each individual Plugin that would normally be FREE or easily made are all Monthly Fees. Did we mention they charge you USD?
It's all on YOU —
Past a Backup/Revert of your Shop, if you somehow do something wrong along the way and need to switch systems or protocols you might end up completely stuck in growth due to The Above.
We can assist and help you every step of the way. We do not follow "Guidelines" and yes, we know how to Code and yes, we can create more advanced systems with our Advanced Custom Tech Solutions. We even Build Specialty Systems/Computers. We offer so much more than just Websites, we offer the foundations to grow real businesses.
(Owned By YOU.)
---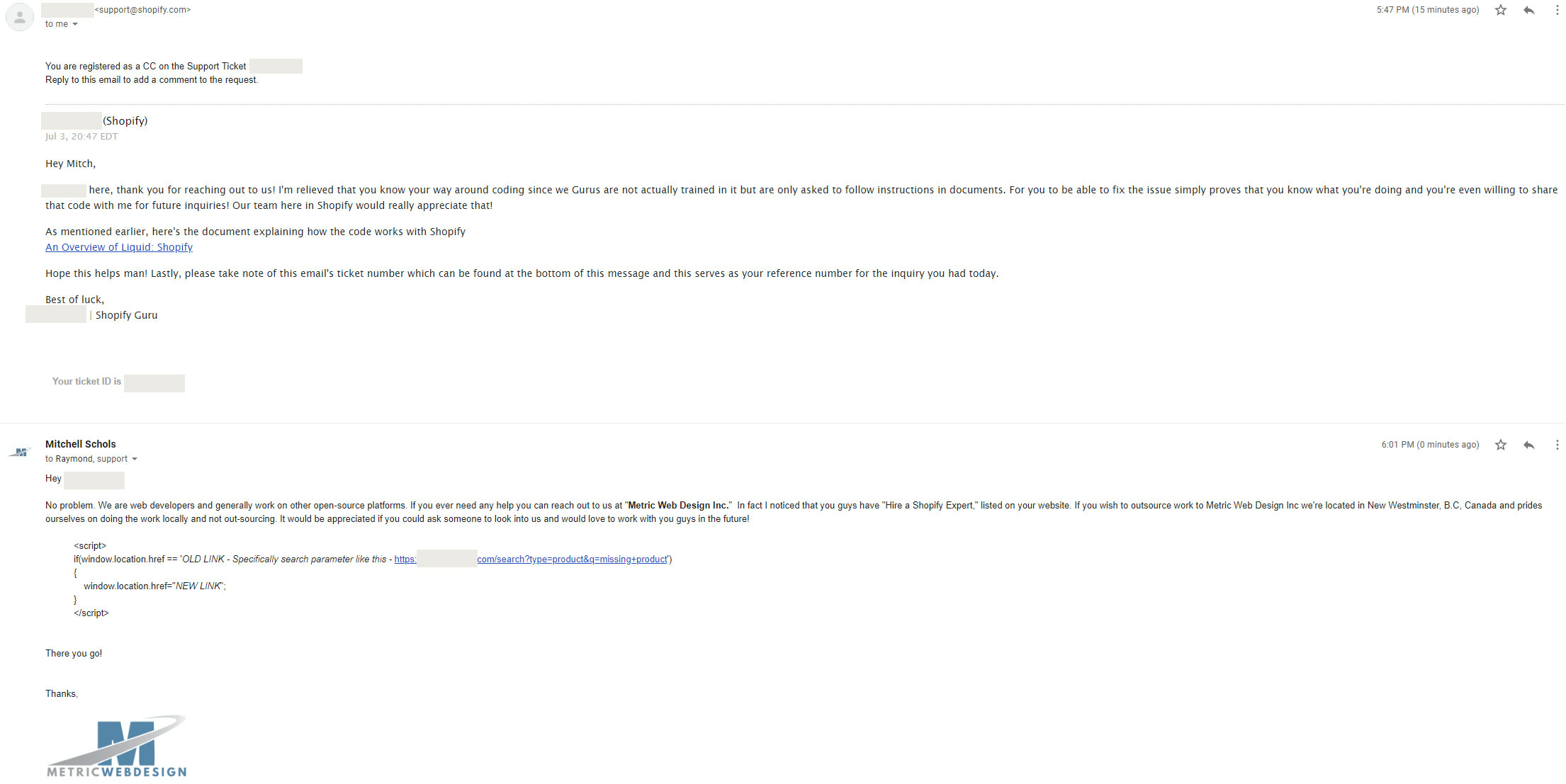 ---
Contact Metric Web Design Inc. Today, we're expecting a call from you.